ISRA Hosted Events
Below you will find events that the ISRA is hosting. Click an event for more information.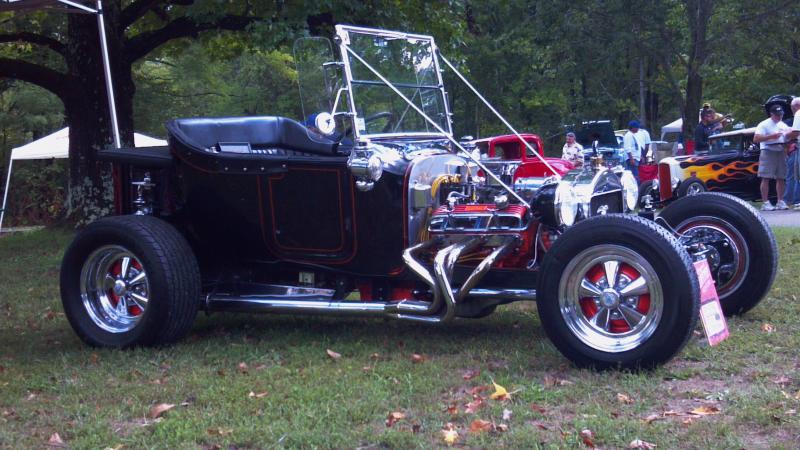 Due to the continuing uncertainty of the COVID-19 "Rules of Engagement",
THE ISRA Cider Run 2020 has been postponed
until the first weekend after Labor Day 2021.
After 47 continuous years [ as far as we can recall ],
this is a tough call. For those who are participants,
there are as many opinions as there are Motorsports hobbyists.
For those who are familiar with the required additional pre-planning
and liability placed upon the organization[s]
who planned on holding public events this year,
you will understand. The rules are, without a doubt, "sketchy"
and very fluid at best. We are as or more disappointed
as are all members and friends! If you are a paid pre-register
you can consider yourself pre-registered for 2021,
or you can request a refund via email to isra1mp2@aol.com.
See you on the road. See you next year!
"A Reunion of Sorts"
2021 Registration form only - see homepage
Brown County State Park, Nashville, IN
POSTPONED

September 12th, 2020

POSTPONED



The Cider Run is an event presented annually since 1972, hosted by by the Directors, Region Reps and Officers of the Association.
The event is open to all members, friends and hobbyists regardless of vehicle year, make or model.
NOT A MEMBER? NOT A PROBLEM!
[But it IS easy to join!]
All potential members, new members and non-members and friends are most welcome to join us in our annual Association event.
The purpose of Cider Run is to provide all motorsports hobbyists, regardless of their vehicle(s) of preference
a chance to not only enjoy Brown County but to also to meet up with old friends, make new ones and
along the way learn what the ISRA mission is all about.
"COME SET UNDER A TREE IN BROWN COUNTY STATE PARK"
COME MEET UP WITH OLD FRIENDS AND MAKE SOME NEW ONES
The ISRA is an Indiana not-for-profit organization, all volunteer Association of motorsports hobbyists.

REGISTRATION
GO TO THE BROWN COUNTY INN FIRST!
Friday PM 5 to 7; Saturday 8 to Noon.
- OR -
Saturday 8 AM to Noon
Pre-Registered? Check in, pick up your entry card and park admission decal.
Not Pre-Registered? Pay entry fee, pick up your entry card and park admission decal.
On Saturday AM proceed to the park north gate on SR 46 east of Nashville. Park and go to the event tent
Have a great day!
Place your CR decal on the driver's side windshield on your entered vehicle - INSIDE -
This is your Saturday Park Pass for that Vehicle and your Pass to the Sunday Drags!
OFF SITE REGISTRATION - WHY? State regulations being what they are, registration is OFF SITE.
Where? At the Brown County Inn in Nashville, IN at the intersection of State Road 46 and State Road 135.
The Brown County Inn will again be the "headquarters" hotel.
If you are needing a room for the event, call the hotel but do it early enough so as to not get left out!
(This IS Brown County - as in Fall Foliage and lots of people.)
SUNDAY CRUISE AND FLAG DRAGS RETURN!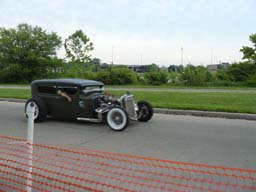 2017 CIDER RUN CRUISE AND/OR FLAG DRAGS!
Saturday - Do Cider Run "A Reunion of Sorts" 2016 – See Old Friends and Make a Bunch of New Ones, Too in Brown County State Park!
Spend the Night in Brown County at Brown County Inn, at One of the other Hotels and Lodges or at the Brown County State Park Inn
Sunday Option #1 - Cruisin' Brown County Returns as in years past - spend the morning with your cruisin' buds in the back hills surrounding "Peacefull Valley" (Nashville).
<<<OR>>>
Sunday Option #2 - Crank the clock back to ol' time "FLAG DRAGS" at the infamous Brown County Dragway in Beanblossom, IN just north of "Peacefull Valley".
(OR POSSIBLY DO BOTH !?! DETAILS AVAIL ON FRIDAY, SATURDAY AND SUNDAY)
<><><><>